Songs of Hope and Hilarity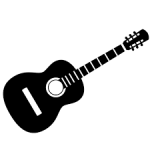 A Coffeehouse sponsored by Erb St Mennonite Church and Uptown West Neighbourhood Association. 
Our next event is Nov 9, 2018!  This will probably be a fund-raiser for some families in Burundi.  The next event is probably in April and is likely to be a fund-raiser for Mennonite Coalition for Regufee Support (MCRS).
Where and When?  At Erb St Mennonite Church (131 Erb St. W.) 7pm – enter through glass doors facing parking lot.  7:00 – 9:30 PM
Musicians of all ages are invited to contact Geoff at 519-880-8321 or geoff.vanderkooy at gmail.com  to play a song or two. Volunteers to help set up or clean up or serve food are invited to contact Nina at ninabaileydick at gmail.com.
It has always been a night of good family fun for everyone, join us!
Posters from past events: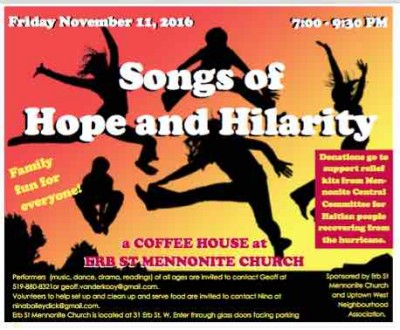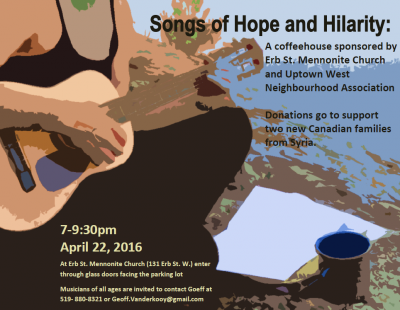 We have begun running coffee houses, approximately in November and April of the year.  So far they have been donation fund-raisers for various refugee issues and have been cosponsored by the Uptown West Neighbourhood Association.