Erb Street Mennonite Church

Sunday Worship begins at 9:45 am followed by coffee fellowship.


Christian Education begins at 11:10 for children, youth and adults (Sept-June).
Everyone Welcome!
---
News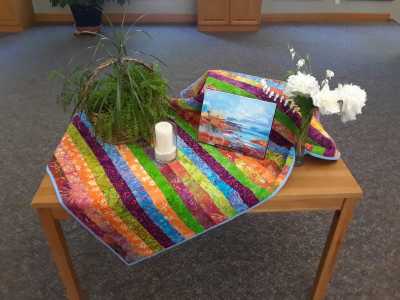 Note that some of our summer services are shared with other churches.  Please take note of the location and the time the services begin.
August 25 9:45am Jason Schattman, preaching
September 1 9:30am Joint worship service at Waterloo North Mennonite Church, 100 Benjamin Road, Waterloo
September 8 9:45am Welcome Sunday – sandwich lunch followed by Sunday School teacher orientation
September 15 9:45am Jen Helmuth, preaching
Sunday School classes begin
---
Erb Street Mennonite Church is a welcoming and inclusive community of diverse
persons each contributing uniquely to our common purpose of following Jesus Christ.
(

Vision Statement

)
ERB STREET MENNONITE CHURCH


131 Erb Street West
Waterloo, ON N2L 1T7
519-886-3570

fax 519-886-5625


office @ erbstchurch.ca.
Staff are present Tuesday-Friday from 9am to 3pm (2pm Friday).

Nearest buses:
5 stop on Erb @ Avondale
7 or 200 to Waterloo Town Square + ~10 minute walk.
Parking for cars and bicycles is available at the back of the church.
Wheelchair accessible with mid-congregation seating.  Wheelchair parking and entrance on the side of the building.
We are a scent-free space.  Please avoid fragrances and colognes when attending.