Erb Street Mennonite Church

Sunday Worship begins at 9:45 am followed by coffee fellowship.


Christian Education begins at 11:10 for children, youth and adults (Sept-June).
Everyone Welcome!
---
News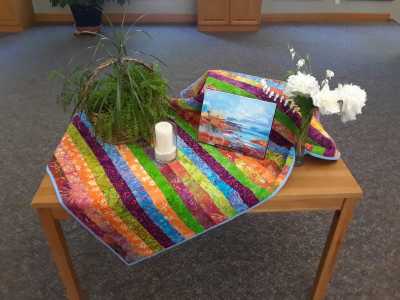 Note that some of our summer services are shared with Waterloo-Kitchener United Mennonite Church (WKUMC) this summer.  WKUMC is at  15 George St, Waterloo, ON N2J 1K6.  Please take note of the location and the time the services begin.
July 14    9:30am Joint Worship at WKUMC
July 21    9:45am Joint Worship with WKUMC at Erb Street Mennonite
Church (ESMC)
July 28    9:45am  Joint Worship with WKUMC at ESMC
August 4  9:45am Joint Worship with WKUMC at ESMC
August 11 9:45am  Sacred Spaces
August 18 9:45am Franz Peters, preaching
August 25 9:45am Jason Schattman, preaching

VBC Registration is Open!  More info here.  Register here! 
---
Erb Street Mennonite Church is a welcoming and inclusive community of diverse
persons each contributing uniquely to our common purpose of following Jesus Christ.
(

Vision Statement

)
ERB STREET MENNONITE CHURCH


131 Erb Street West
Waterloo, ON N2L 1T7
519-886-3570

fax 519-886-5625


office @ erbstchurch.ca.
Staff are present Tuesday-Friday from 9am to 3pm (2pm Friday).

Nearest buses:
5 stop on Erb @ Avondale
7 or 200 to Waterloo Town Square + ~10 minute walk.
Parking for cars and bicycles is available at the back of the church.
Wheelchair accessible with mid-congregation seating.  Wheelchair parking and entrance on the side of the building.
We are a scent-free space.  Please avoid fragrances and colognes when attending.