Faith Fedge June 2021
Currants, gooseberries, strawberries, and other delicious food, all in one spot, found in Erb St's new Fedge! On June 26th, a hardy crew of congregants gathered to create this small garden along the Dunbar corridor of our church property. Someday soon, these plants will bear fruit for anyone to harvest and enjoy, all part of the  'Food Forest' movement that encourages the planting and harvesting of fruit and nuts in our urban landscape.
One of the projects that were approved for solar panel funding this year was a "Faith Fedge".  This project was done as a partnership with Divest Waterloo, which is a local chapter of the Faith and the Common Good charity.
Original default design concept:
(click any photo for a larger version)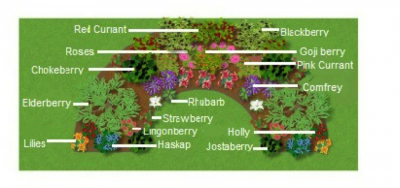 Though the forecast was for all weekend rain, we had a significantly nicer experience. There was something like 15mm of rain early in the morning, and then it stopped.  So the ground was softened up, and the clouds kept hot sun away.  The Diversity Waterloo rep said it was the nicest soil and the easiest planting they had ever had!
Some of the volunteers planting that day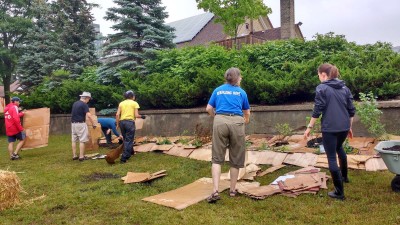 (Therese has a particularly appropriate shirt that says "rebuilding hope" on it)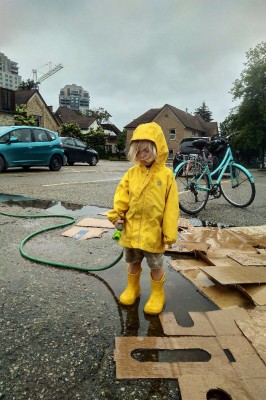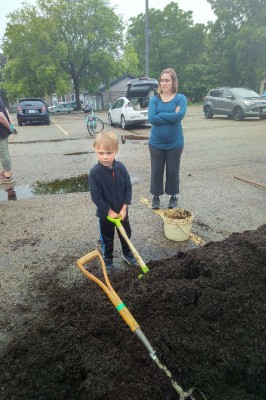 And the final (fresh) result: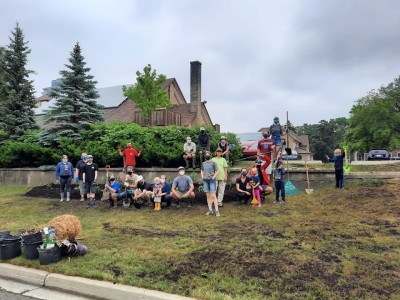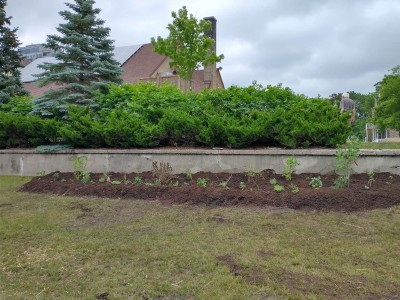 There was leftover dirt and mulch.  The dirt enhanced our grass, and the mulch went over church flower beds.