December 2017
This page is photos taken of various things during the month of December.  It should be updated a few times.
Click an image for a larger version.  Use the browser Back button to return.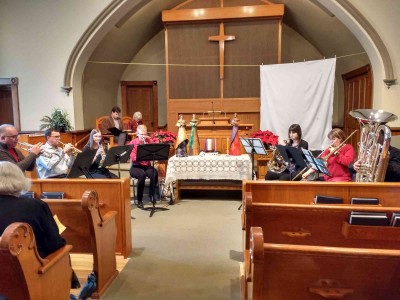 Our brass ensemble playing for the first Sunday of Advent.  Notice behind the players on the right the white sheet to be used for the shadow puppet children's story time (decidedly low tech!).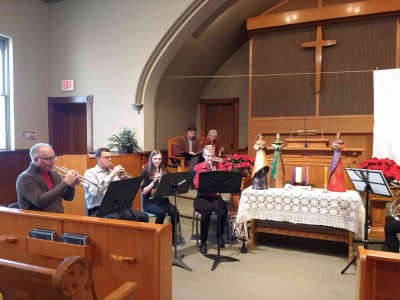 A bit better view of the trumpets.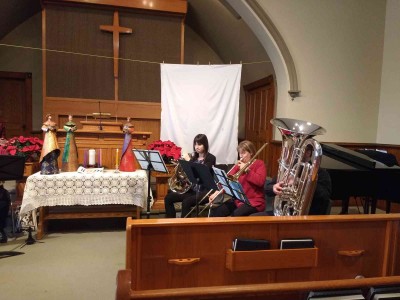 Really, the only reason to keep this picture, since it still does not let us see the Tuba player, is the expression on Sue's face as she peeks at the photographer while playing.  (You'll need to click to get to the bigger picture, then click again to get the close-up)