Catching up with the quilters
Sept 2019 – we happened to have a camera at the quilting gathering.  Here's a short peak as to what was up.  As always, click on an image for a full-sized version.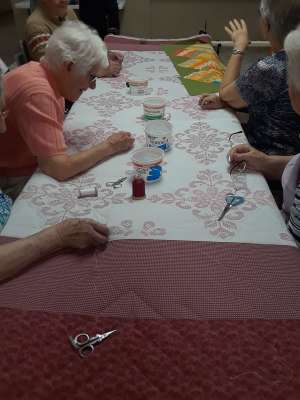 hard at work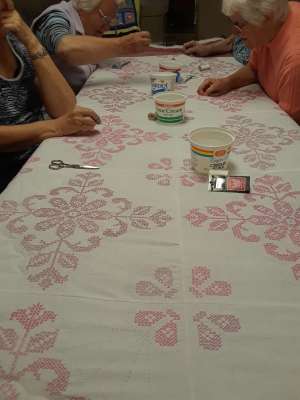 look at those details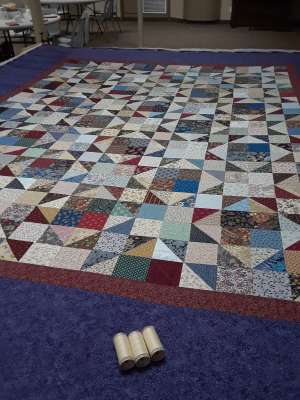 Comforters were knotted too.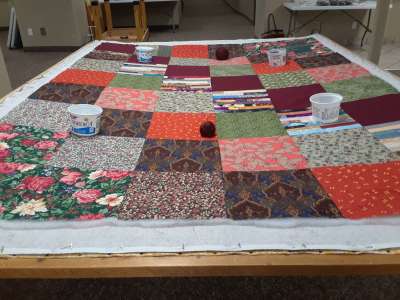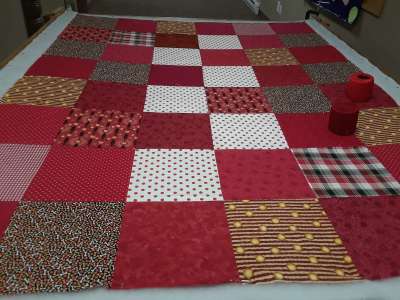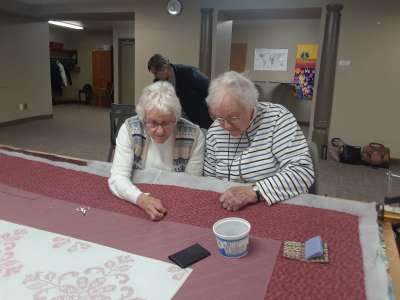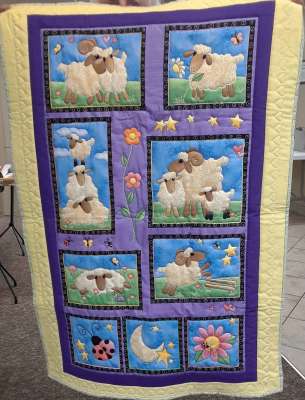 And here is a baby quilt that Ardith brought in for "show and tell".