Christmas carolling
We tried something new this year.  We did some Christmas carolling at Waterloo Town Square after church on Dec 16.  We even joined with W-K United Mennonite for the event.  We had a great time.  It is quite a good stage really.  Here we are singing our hearts out.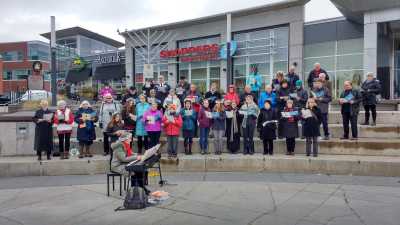 It's a good picture isn't it?  We took a picture from the performer viewpoint too.  Here it is.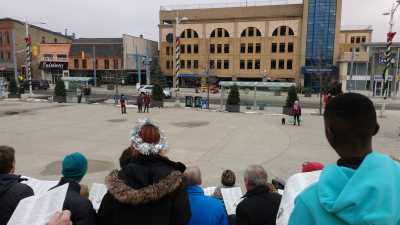 Yeah, not a lot of people out on a Sunday morning at 11:30.  There were a few people who hung out while we sang, and people heading in to work.  Next time we need to do this on a Saturday….