Coffeehouse Nov 2018
Another fun night.  We didn't get many pictures – too busy enjoying the evening  So in fact we missed the first 2/3rds of the evening.  Pictures will not immortalize performances by:
Sam – played Ode to Joy.
Lena & Krista
Joe Wildfong –  The Gift of Love
Geoff – He Gives Us All His Love (Randy Newman)
Cornelia and Vanessa
The Bailey-Dick bunch – The Groovy Groovers
But we did get a few photos.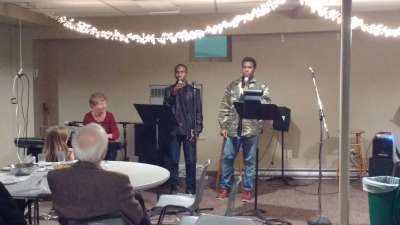 Patrick and Seth brought some music from their heritage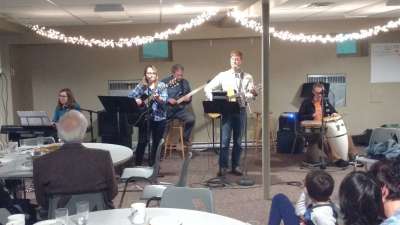 A newish band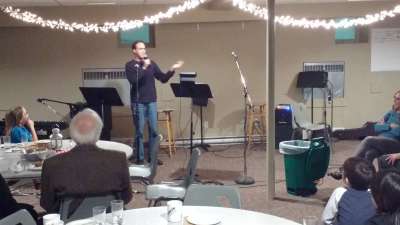 And our up and coming comedian Jason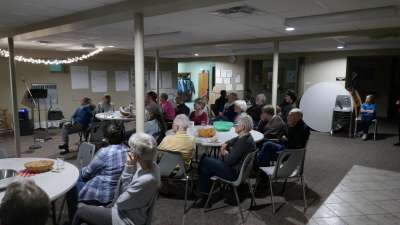 The appreciative audience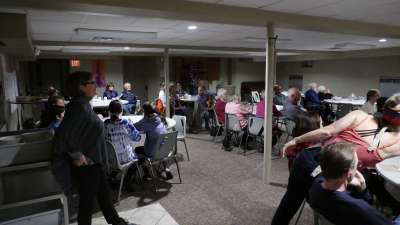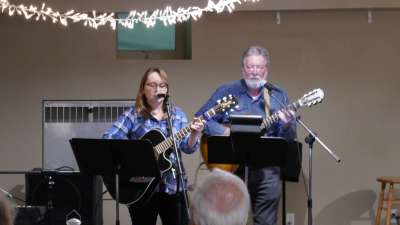 Wiebe & Wiebe (not related)
(Seriously!  I know this is Mennonite but they really are not related in any way that anyone has determined)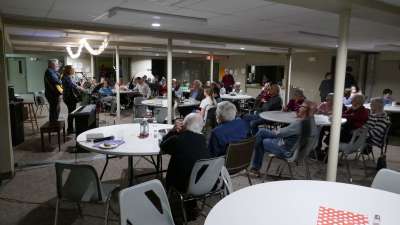 A view from the corner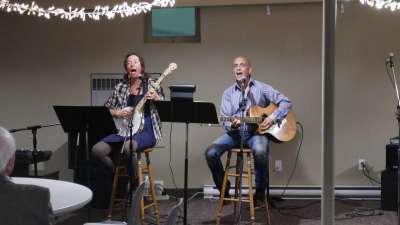 Angie and Darrel close out the night