Vacation Bible Camp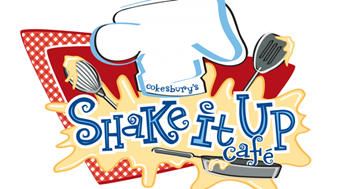 Register Is Open!
Erb Street Mennonite, Knox Presbyterian, W-K United Mennonite and Waterloo North Mennonite churches invite kids finished JK-Grade 8 to Vacation Bible Camp, July 15 – 19, 2019 from 8:50am-noon at Knox Presbyterian Church (50 Erb St W, Waterloo)
We named our café "Shake it Up" because Jesus calls us to "shake up" our lives and become his followers. At our café we will celebrate God's abundance through biblical stories of food. These celebrations will inspire your chefs to develop life-changing habits as they grow and become followers of God. Cost is $25. per child (JK-Gr 5)
JUNIOR YOUTH (Grades 6, 7 & 8) will travel off site for their own program that offers both on and off-site mission opportunities within the community.  Grounded in scripture and filled with fun, the variety of mission activities allows for the practice of hospitality and empathy, all while giving tweens the opportunity to connect with God, their peers, their community and the world. Cost is $35.
All are welcome at the community BBQ on Thursday July 18.