WMCEC
Women of Mennonite Church Eastern Canada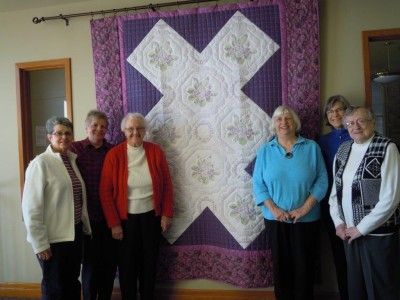 Opportunities are available for the women of Erb Street Mennonite Church to gather together for inspiration and fellowship as Women of Mennonite Church Eastern Canada and Mennonite Women Canada. This group meets the second Tuesday of September and then regularly the first Tuesday of each month until June. This is a workday for sewing and knotting of quilts and comforters. A highlight is our fellowship as we work together and share in a noon time bag lunch and devotions. ("Rediscover the joys of being created in God's image and nurture your creative spirit")
Women of WMCEC come together for an Enrichment day in April (this year Apr 23, 2016 at Rouge Valley, Markham).  In February the K-W cluster of churches women enjoy a breakfast meeting.
In October, WMCEC hosted a retreat using MWUSA "sister care" materials.
Service Report 2014-2015
Donations to MCC:
36 bags (Elsie)
3 comforters
1 quilt (green top)
Donations to Mary's Place:
16 small comforters
1 comforter for Nilda, a birthday surprise!
Quilting for the Relief Sale:
Cross-stitched quilt begun at the women's prison (GVI)
Pink cross-stitched quilt, Beryl's top
Crafts for the Relief Sale:
4 kitchen towels with crocheted loops 1 casserole carrier
2 scarves
3 scrubbies
6 dishcloths
1 pair knitted mitts
1 small knitted poncho
1 knitted balaclava
14 knitted hats/toques
1 knitted tam, mohair
9 pair knitted booties
6 knitted booty/hat sets
4 knitted sweater sets for baby/doll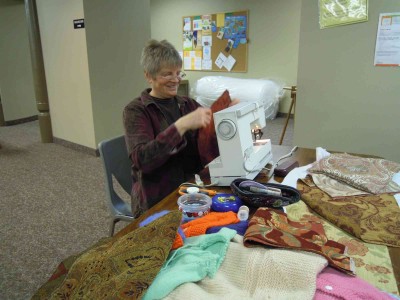 Erb Street Women of Mennonite Church Eastern Canada (WMCEC): Over a Century of Women's Work
Excerpts from the article in The Community, Spring, May 30, 2010, by Marion Roes
For the past 102 years the women of Erb Street Mennonite Church have met regularly to sew, cook, can, bake, make funeral sandwiches (the best in Waterloo Region!), bake pies; quilt for the Relief Sale, knot comforters, patch, raise funds… and they are still meeting monthly and still completing many of those tasks.
The beginning of the group, whose name was the Waterloo Charity Circle, happened in 1908. In Erb Street's history book, titled Path of a People: Erb Street Mennonite Church 1851-2001, Karl Kessler devoted 11 pages to the then 93-year-old women's organization, starting on page 67: "And Still Do More": Women of Action. He wrote that the church work of Ontario Mennonite women has a history of reaching back further than 1908, but that year does mark the beginning of organized women's work in the officially recognized program of the church."

"Sister" organizations
In 1916 the Junior Charity Circle was formed for younger women and met for 50 years. CHARITY was an acronym for cheerful, helpful, active, reasonable, interested, tactful, yoke-bearers. A girls club called the Cheerful Sunshine Band was formed in 1940. Sometime before 1976, Margaret Brubacher Good helped form the Beacon Mission Circle. Young women who couldn't get away during the daytime met in the evenings and shared the work of the senior group until the Circle was disbanded in 1983.

Social Committee
For years the Social Committee of the Women's Missionary Service Auxiliary (WMSA) prepared and served at most of the church functions requiring food, such as funerals and choir events. Social Committee members, along with other women, also made thousands of pies for the Relief Sale, canned for the Ontario Mennonite Bible School in Kitchener, prepared and served Manna meals for seniors once a month – all in the old kitchen which was about one-quarter the size of our present wonderful facility – and there was NO dishwasher!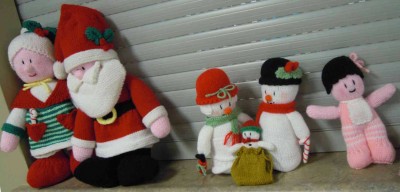 Resources
Records at Mennonite Archives of Ontario at Conrad Grebel University College, Waterloo
Path of a People: Erb Street Mennonite Church 1851-2001 by Karl Kessler
Willing Service: Stories of Ontario Mennonite Women by Lorraine Roth (Mennonite Historical Society of Ontario, Waterloo ON: 1992)